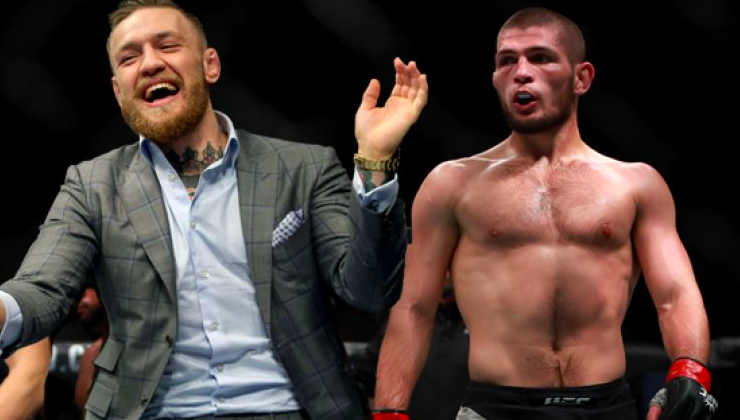 If Instagram messages are anything, then it appears that the beef between Conor McGregor and Khabib Nurmagomedo hasn't been settled yet. Taking to Social Media, Khabib had this firm message written in Russia to Conor "When you see him, tell him: Conor the game has changed, now you have to play like a grown up man, there will no longer be locked buses with security inside and outside, now you have to solve these problems alone, and if you do not want it, just say so, everybody will understand." 
When you see him, tell him: Conor the game has changed, now you have to play like a grown up man, there will no longer be locked buses with security inside and outside, now you have to solve these problems alone, and if you do not want it, just say so, everybody will understand. Когда увидишь его скажи ему: Конор игра поменялась, теперь тебе надо играть по взрослому, там больше не будет запертых автобусов с охранниками внутри и снаружи, теперь придётся тебе самому решать эти проблемы один на один, а если не хочешь так и скажи, тебя все поймут. #ufc #lightweightchampion #mma #sendmelocation
Khabib didn't elaborate on what he was talking about, however with Conor Mcgregor scheduled to appear in court in New York next month, and rumors of him possibly rematching Floyd Mayweather in December, one has to wonder if Khabib Nurmagomedov was talking about a possible fight inside the cage or some other problems that Conor McGregor might have to handle.
McGregor who went on an absolute rampage on the back loading docks of the Barclay's center in the lead up to UFC 223 last April thew a moving dolly into the window of the bus transporting fighters.  The window shattered injuring several including Michael Cheese dn Ray Borg who eventually were forced out of their fight at UFC 223.  McGregor seemed to reply on his own Instagram, with the threat of more violence posting a picture of him shadow boxing and "Keep your dukes up when you see me. See you soon."
Get your Official #TEAMCYBORG & #CYBORGNATION Gear & Merchendise here!