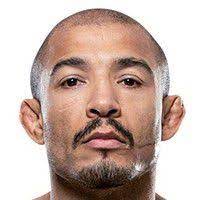 There are some news going around that Merab may be fighting Aldo on UFC 278 in August. This fight is going to be crazy if it actually happens since Merab is such a great wrestler and Aldo is more of a striker than a grappler, with only 1 submission in the total of 38 fights and 17 knockouts.
Jose "Junior" Aldo has a record of 31-7 and has fought many huge fighters throughout his career like Chad Mendes, Frankie Edgar, Conor McGregor, Max Holloway, Alexander Volkanovski, and many more fighters. He is from Manaus, Amazonas, Brazil and he is currently fighting in the Ultimate Fighting Championship (UFC). He was the fourth and final World Extreme Cagefighting Featherweight Champion, becoming the first UFC Featherweight Champion after the UFC/WEC merger. This past weekend he fought a really tough fighter.
Merab Dvalishvili is a Georgian professional mixed martial artist. He currently competes in the UFC's bantamweight division. As of September 27, 2021, he is #6 in the UFC bantamweight rankings. He has a record of 14-4 and has fought many beasts before like Frankie Saenz, Ricky Simon, Terrion Ware, Brad Katona, Casey Kenney, Gustavo Lopez, John Dodson and many more fighters too. His last fight was against Marlon Moraes and was won by him at the end of the second round. 
Kamarudeen "Kamaru" Usman is a Nigerian-American professional MMA fighter, former freestyle wrestler and graduated folkstyle wrestler. He currently fights in the welterweight division of the UFC where he is the reigning UFC Welterweight Champion with a record of 19-1. He has fought many guys before and is now going to be fighting against Leon Edwards. 
 Also make sure to follow the fighters that are on the event and us that share the news with you  everyday in the website. If you want to know more about the grand slam champion Cris Cyborg, her training, her personal life, fight camps, preparation for fights, Cyborg Nation events, PinkBelts,  Cyborg's pets and more follow her on Instagram, Facebook, Tiktok, her Youtube channels which is Cris cyborg. Make sure to stay tuned in all of their social media to know when news comes out. And if you guys want to know more about the Pinkbelts and the NC Fights.