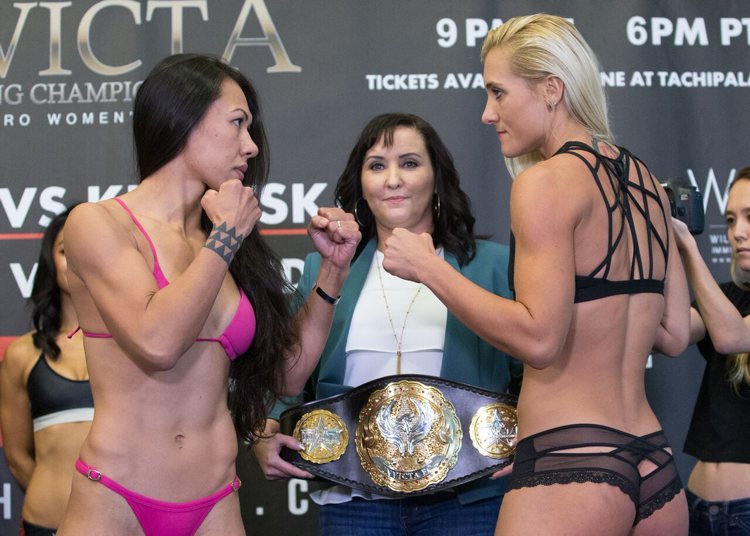 With news that Cris Cyborg has accepted a last minute fight saving the UFC 222 card as the Main Event, many fans have been asking why she isn't facing a 'true 145lbs'  like she has been campaigning for following her dominate decision victory over Holly Holm last New Years weekend.
Cyborg's opponent for UFC 222 is going to be former Invicta FC Champion and Russian standout Yana Kunitskaya who's last fight was at 135lbs against Brazilian Jiu Jitsu Black Belt and World Champion Raquel Pa'aluhi as the main event at Invicta FC 25, a bout that took place under the sanctioning of the California State Athletic Commission. (CSAC). Under the guidance of commissioner Andy Foster, last June the CSAC implemented a 10 point plan to stop extreme weight cutting in combat sports.
According to the commission medical suspension documents following Yana's August 31st fight obtained by MMA Fighting, Yana weighed in more than 15% above the weight Bantamweight class division for her fight against the Hawaiian Pa'aluhi.
With the new CSAC weight cutting measurements doctors could recommend fighter's to move up in a weight class if they were more than 10% above their weight class in a fight day check.
Kunitskaya who beat Pa'aluhi by a decision at Invicta FC 25 gained back 20.1 pounds following her weigh in for the Bantamweight bout, entering the cage at 154.6 pounds, while her opponent Pa'aluhi entered the cage at 140.3 pounds, just a gain of 5% over the Bantamweight limits.
When Invicta FC president Shannon Knapp heard how much weight Kunitskaya had put back on following rehydration for her last fight with the promotion she had this to say, "The big deal for me is, I definitely don't like to see that, because it doesn't seem quite healthy.   Knapp went on to explain "I understand where they're (CSAC) are coming from and I support Andy and CSAC for their efforts. I think what he's trying to do is for the safety of the athletes."
Kunitskaya who is 10-3 as a professional in MMA has already competed at Featherweight several times and was World Ranked at the division before focusing her attention on weight cutting and the chance to compete at Bantamweight.
While the UFC has seen an increase in fighters missing weight, and the MMA media has had a bigger focus on bringing the dangers of weight cutting to the attention of the public, it is great to see the UFC supporting it's fighters by creating the Featherweight division so women are no longer being forced to deplete their bodies of 20+ pounds of water weight in order to compete in the organization.
Cyborg who competed twice at catchweight of 140lbs in highly publicized weight cuts had this to say about Yana's return to 145lbs "I think it is great the UFC is taking steps to ensure fighters are no longer dangerously participating in extreme weight cuts, and I think it will lead to longer healthier careers for the athletes".
More than half of Yana's wins have come in the Featherweight division. Will the return to Featherweight help Yana preform better in the cage?  Fans will have to wait until March 3rd to see what difference the return to Featherweight makes in her performance, however tickets are on sale now for the event taking place at the T-mobile arena.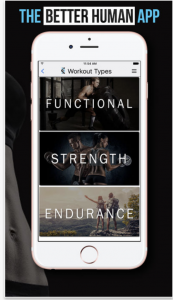 If you are not using the BETTER HUMAN APP as you are trying to reach your 2018 New Years fitness goals, make sure you download the APP.  Get the premium access and use the discount code: CYBORG to save.  BHA is the easiest most effective way to manage your micro and macro nutrients while storing workout details and fitness planning all in the same place!  Do yourself a favor a get started on your path to fitness success TODAY by  downloading for the Iphone HERE and if you are an ANDROID user HERE.
Get your Official #TEAMCYBORG & #CYBORGNATION Gear & Merchendise here!