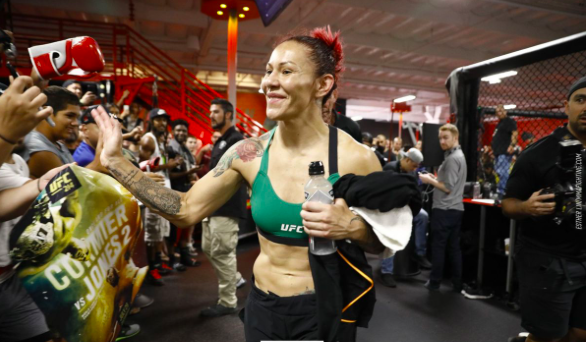 With the recent news that former UFC Champion TJ Dillashaw has been suspended for 2 years by USADA for the performance substance EPO, USADA has updated their testing records.  With 42 samples given Cris Cyborg is the most tested female fighter in the sport of MMA. With 39 exams, Holly Holm is the only other female currently in the top 10 for samples collected by USADA.
Cyborg who became the first fighter Male or Female to complete 1 year of USADA testing BEFORE making their UFC debut had this to say about the testing program, "USADA is a great opportunity for athletes to prove to fans and the organizations that they compete for that they are clean athletes."
Cyborg who last fought in December against Amanda Nunes suffering the first defeat of her career in almost 13 years is anxiously waiting to get back into the cage and fight for her fans. Other UFC athletes at the top of the testing program include;
Yoel Romero 46
Daniel Cormier 45
Rafael Dos Anjos 41
TJ Dillashaw 39
Holly Holm 39
Conor Mcgregor 38
Stipe Miocic 38
Anderson Silva 38
Get your Official #TEAMCYBORG & #CYBORGNATION Gear & Merchendise here!