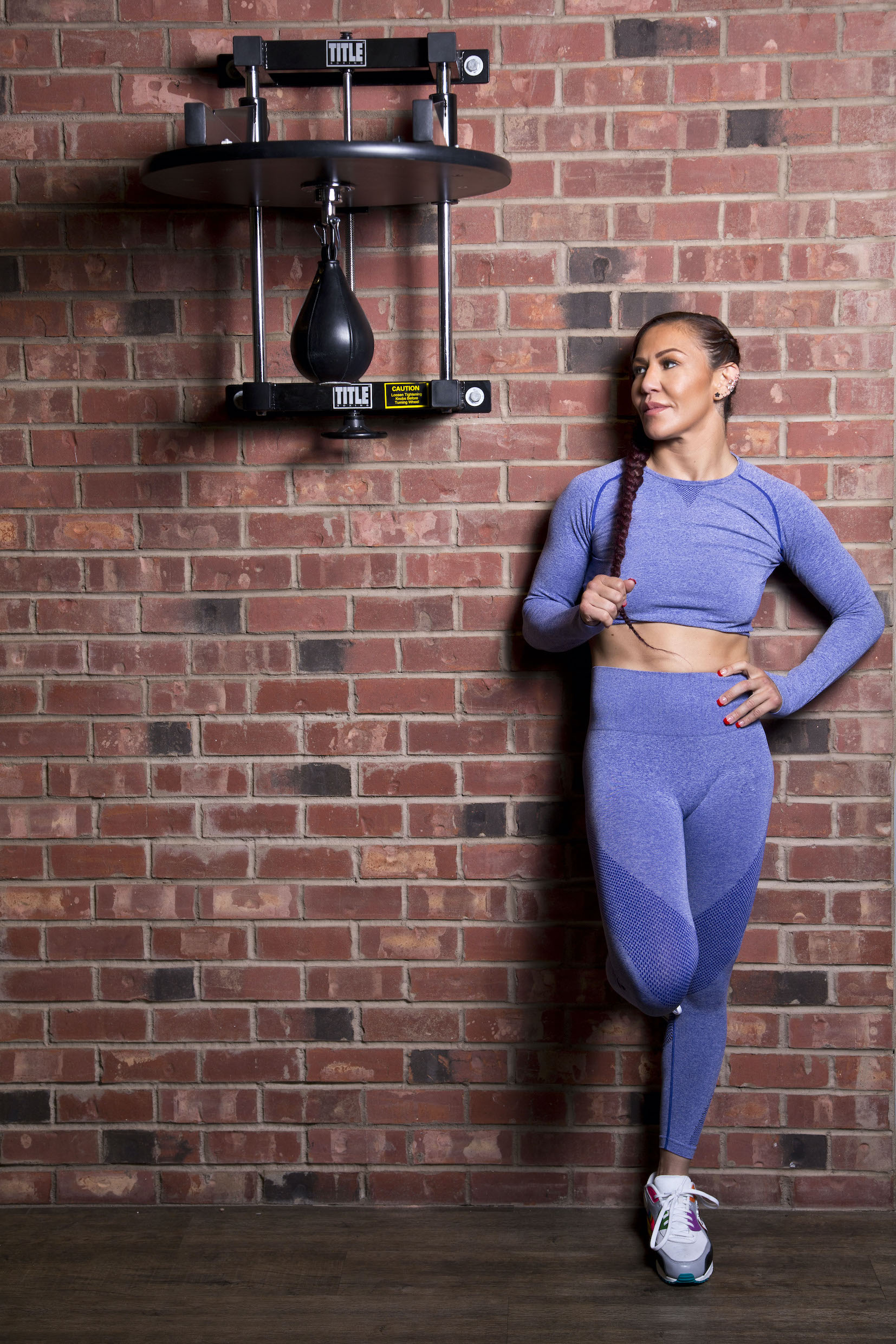 The only Grand Slam Champion in the sport of Mixed Martial Arts, a title Cris Cyborg earned by becoming the only fighter; male or female, to win every major world title in their weight category which includes Bellator MMA, UFC, Invicta, and StrikeForce championships at 145lbs Featherweight division.  A 7 year Brazilian Jiu Jitsu Brown Belt, Cris Cyborg was undefeated for more than 13 years before suffering a shocking defeat, where she went on to beat a #1 contender before winning the Bellator MMA World Championship defeating defending champion Julia Budd at Bellator 238 inside her home The Forum arena in Inglewood California.
Currently living in Huntington Beach CA, and a mother of a teenage daughter who has been home from school, Cyborg is offering families an opportunity to train with her in a 'bootcamp' like program which will be Mon-Fri streaming at 10am PST inside her private Cris Cyborg MMA and Fitness training facility. The workouts do not require a partner, weights, or any other equipment and all can be complete in around 20 minutes.  World Champion Cris Cyborg will continue to lead the BootCamp classes until April 1st.  The classes are live streamed so you can work out at the same time as Cyborg–or you have the ability to watch, and play back the workout later and complete it at your own time. Train with Cyborg for Fitness, fun, lose weight, improve cardio build muscle and burn fat.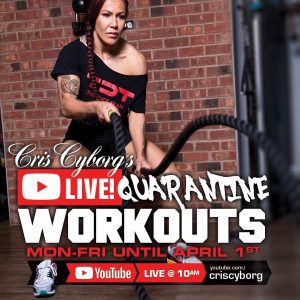 Last week there were 3 lessons, if you missed a lesson–you can try to complete them during the 'weekends'–however the HIIT, High Intensity Interval Training style of the program makes it so that you will need the rest days for recovery.  To ensure you don't miss a Quarantine Workout, make sure you click subscribe to the channel and turn on the bell for notifications, that way you see everything as soon as it is uploaded! #CyborgNation
Get your Official #TEAMCYBORG & #CYBORGNATION Gear & Merchendise here!