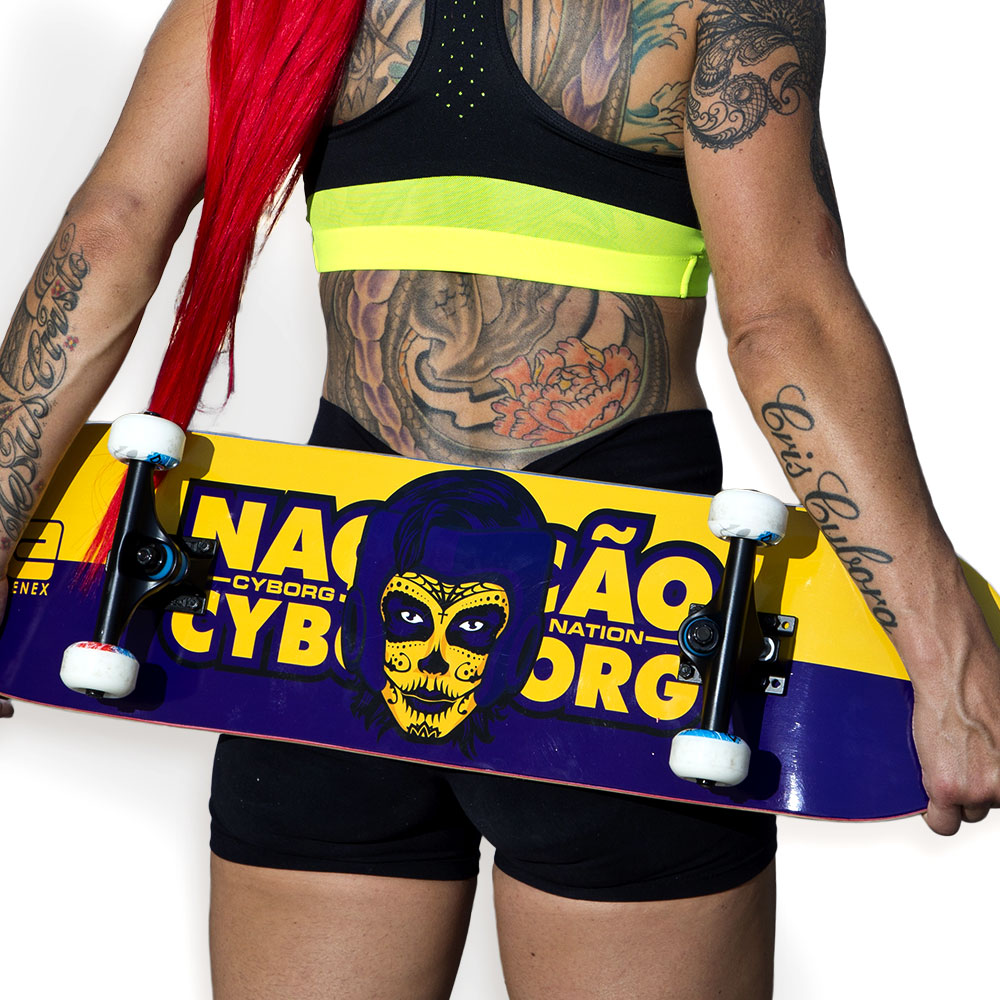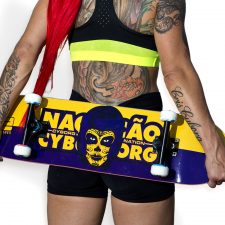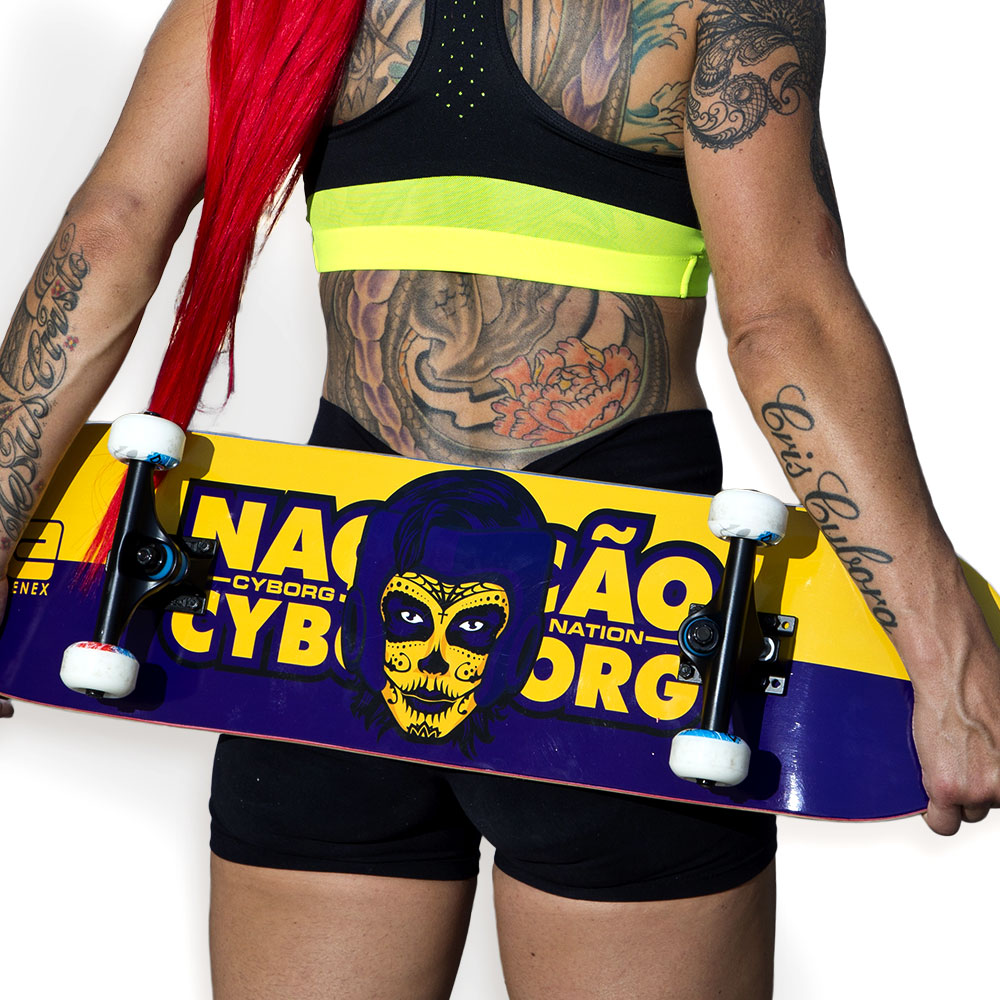 $70.00 $70.00
Represent MMA's only Grand Slam Champion with the official 2020 Cris Cyborg #CYBORGNATION skateboard
As a PREMIUM MEMBER you get a 10% DISCOUNT on all orders (click to join!)
Represent MMA's only Grand Slam Champion with the official 2020 Cris Cyborg #CYBORGNATION skateboard manufactured by American Skateboard company Elenex.
Option to get your skateboard/deck numbered and signed by Cris! Limited to 10 customers, first come first served!
Elenex Skateboards are made in USA using many of the same production methods used to make the best skateboard decks in the world, like Finesse Skateboards. This makes for a deck that may cost less but is produced to a far higher standard than everything else in the Price-Point category.
Elenex Skateboards feature 100% Canadian Maple veneers that are cut from logs onsite. This ensures that there is complete control of the production from log to finished deck. The decks are pressed in single deck molds using "tough glue."
The single deck press ensures every single deck is 100% identical. The result is a quality 7 ply deck that is a superior standard to 90% of the pro decks on the market but priced perfectly for the skater on a budget.
Skate Deck only – 70$
Shipping in continental USA included, international add 15$
Features:
Elevate P1 Construction "Cold Pressed"
7 Plies of Premium Canadian Maple
Made With Only 1st Grade Premium Wood
Less Glue = More Pop
Made In USA to Control The Quality
8.0″ Wide, 31.75″ Long
7″ Nose
6.375″ Tail
14.25″ Wheelbase
Skateboard complete – $125
Shipping in continental USA included, international add 15$
Includes/Features:
Pre Assembled
8.125 X 32.75
Silver trucks with raw silver hangars
52mm wheels – 97U Durometer – Abec 3 Bearings
Black Grip Tape
7ply Canadian Hard Rock Maple