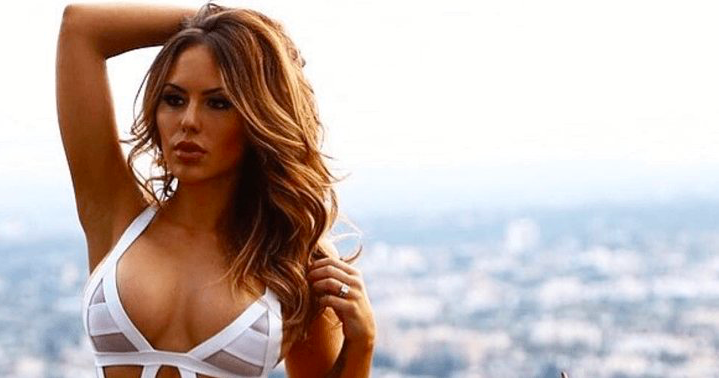 This one is defiantly not safe for work!  UFC ring card girl Brittney Palmer took to her social media to share a trip to a nearby nude beach as she is traveling the world and currently on the coast of France.   Palmer is one of the most popular promotional ring card girls for the UFC, and has a huge following on her social media accounts like Instagram, Facebook, and twitter.
Palmer who clearly tried to cover herself, appears to accidentally have shown a bit too much during her trip to Cannes. Palmer who is quoted as to saying her favorite things about being an Octagon girl are "Traveling and the fans" is a fan of the TV show Entourage and enjoys Sushi an Tapas while going out dancing, panting, and snowboard for her hobbies.
As taken direct from the UFC website, On fight nights the UFC Octagon Girls entertain the crowd between rounds and outside of the arena.  Several of the girls have grown into Icons of the Fight game–as actresses, models, tv hosts and altogether fun characters.  These gorgeous ladies represent the sport around the world.