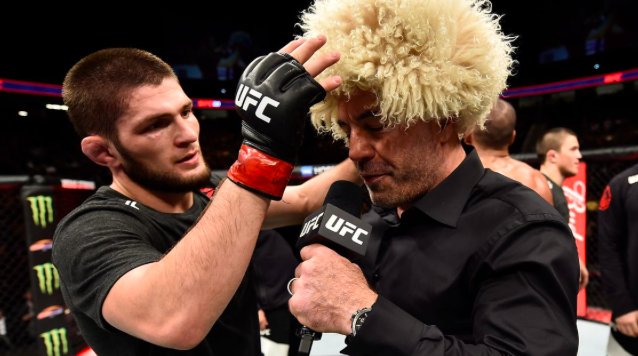 Khabib Nurmagomedov won the UFC Lightweight championship at UFC 223 via a 5 round decision against Al Iaquinta.  When the bout was on the floor Khabib showed power and control making the fight an easier bout for himself.  In the later rounds Khabib ignored the advice of his coaches instead choosing to keep the fight standing.
While the bout remained standing, Rogan seemed very critical of Khabib and his striking abilities.  After listening to the UFC 223 broadcast, American Kickboxing Academies head coach Javier Mendez seemed to take offense to the biased commentary.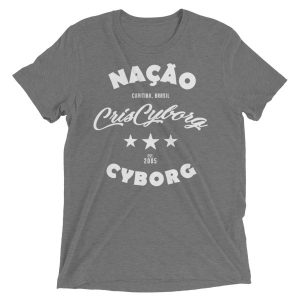 Speaking to Ariel Helwani on the latest edition of The MMA Hour, Mendez offered his thoughts on Rogan's comments.
"I saw the fight last night with Joe Rogan [commentating] and he totally didn't understand what the hell's going on. because he totally based that thing completely wrong. 'Oh, he exposed Khabib. There's a lot of holes in his game.' There's no holes in his game. He's never been a stand-up guy, yet he's gotten better, and if you don't acknowledge how much better he's gotten compared to the last time, then you're not really doing your research. Because he switched southpaw on this guy, he even did a goddamn back kick, for God's sake.
"He's improving all the time and you need to acknowledge that. Don't act like he's got these holes in his game. Jesus Christ, do you think if he's going to fight Nate Diaz, we're going to stand with Nate Diaz? Do you think we have a chance [standing] against Nate Diaz? Do you think I think that? For God's sake, no way. No way in hell are we going to fight with Conor [McGregor]'s stand-up too. Everybody's got a different gameplan, and if you don't change the gameplan according to what's going on, you're going to get checkmated."
Get your Official #TEAMCYBORG & #CYBORGNATION Gear & Merchendise here!